Welcome to my studio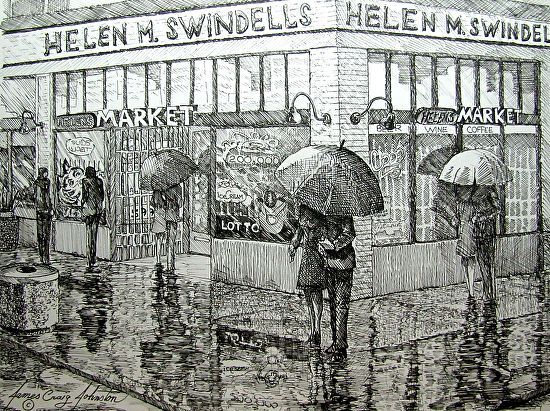 -Artist and Sculptor,James Craig Johnston has been painting and sculpting for over 40 years. His work is widely collected in the USA and many other countries.
The fun and appealing "Umbrella Couples" paintings are in great demand today and widely collected in both the USA and Europe.

James Craig Johnston Artist's Statement:
"I draw and paint the Oregon Cityscapes, Wildlife, and Landscapes. I especially enjoy working Plein Air on rainy Oregon days. The reflections and architectural details bring the pieces to life with, hopefully, enough whimsey to get a smile.
I work somewhat loosely and want to get the viewer's imagination working on the piece. With their involvement, the art becomes something for them to enjoy each time they view it."
I'm an urban sketcher

Commissions gladly accepted. See the "COMMISSIONS" page for details.